Wanting to give up their old orangery due to a variety of reasons, the house occupants approached James Oliver for advice on restoring thermal efficiency inside the extension. It was a relatively easy job, which we relayed to the occupants, and knew the perfect finish was a tiled roof. Cue measuring up, which then allowed us to pre-manufacture this particular roof, and included three high-quality glass panels.
These, of course, allowed for sunlight to come flooding into the orangery, and once the sun sets, the addition of spotlights allows the interior to be fully illuminated. Knowing the benefits of the new design, it enabled them to convert this wonderful space into a combined kitchen, lounge and dining area, for everyone to enjoy.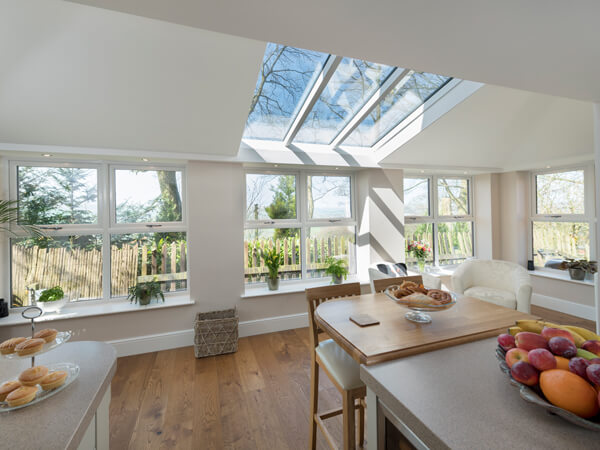 New windows and a set of French doors were inserted to sustain the weight of the new roof, both in a stunning Golden Oak finish to create a 'matching luggage' uniformity. The addition of double French doors allowed for easy opening, and would come in extra useful when the occupants want to venture outside to water plants, potter around the garden, or enjoy the good weather from the comfort of their patio. However, it's the key feature, the tiled roof, which brought the family back together and enabled them to make the most of their orangery.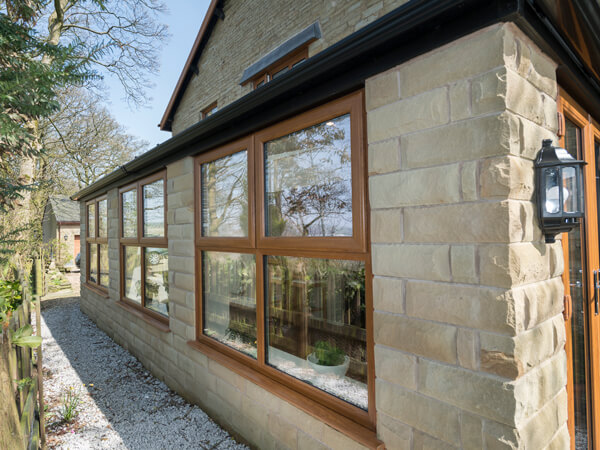 INSPIRED? GET A FREE QUOTE TODAY!
Simply fill in your details for your free, no obligation quotation, and click "Get Quote"
Want to speak with an Advisor? Give us a call on 01522 525926
Our friendly team will be pleased to help with any questions you may have.