Its properties allow it to be made into much thinner frames so it can be adapted easily to suit any window design whilst still being strong. Aluminium replacement windows also boast incredible durability. Perfectly suited for the demanding, ever-changing British weather, aluminium frames will continue to stay pristine for years to come and can be easily cleaned by wiping them with nothing more than a cloth.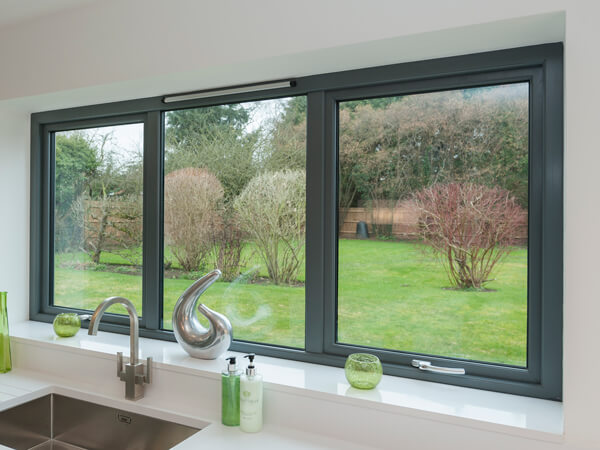 Here at James Oliver Home Improvements, we have over 30 years of local experience creating and fitting quality aluminium windows in Lincolnshire. Providing excellent customer service and quality bespoke products, we offer the best aluminium window prices in and around Lincolnshire and the East Midlands area.
The perfect window should always provide the perfect view, and you're assured of that with Eclipse Aluminium Windows. Take full advantage of our glass options to realise your dream window design.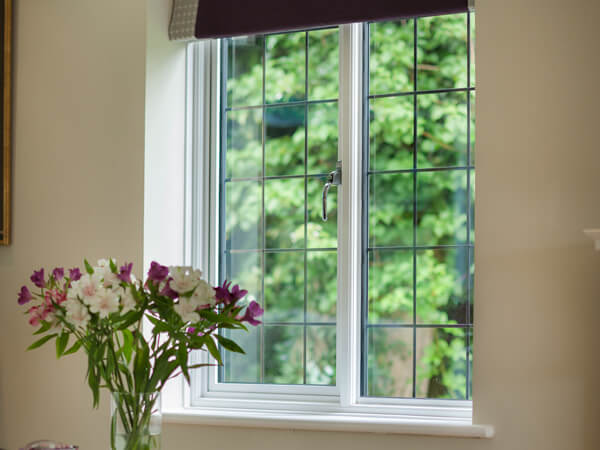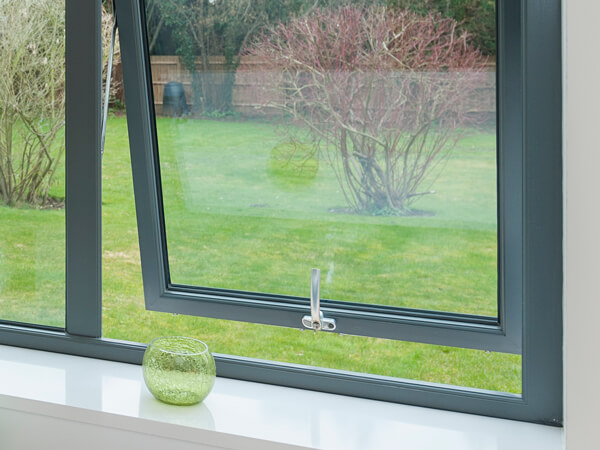 NEED MORE INSPIRATION? REQUEST A BROCHURE
Simply select the brochure(s) you would like to browse, fill in your details, and then click 'Download'.
Step 1 - Please select the brochure(s) you would like:
Eclipse Aluminium Windows
There are so many standout features in an Eclipse Aluminium Window and that's why the design is so admired amongst homeowners. Effortlessly stylish, it looks amazingly attractive and performs outstandingly well.
If you are interested in buying Eclipse Aluminium Windows, click the hotspots opposite to find out about some of its main selling-points.
Eclipse Hinge
Our highly engineered hinge provides increased load bearing and features unique anti-crowbar technology, providing a lifetime of protection and reassurance. With 90 degree opening and Egress easy clean as standard, window maintenance has never been so simple.
Eclipse Glass
High performance, next generation glass offers excellent energy efficiency. With an ultra-clear outer pane, and a super soft coat inner pane as standard.
Eclipse Frame
A true declaration of style. Our low density, slimline frames are perfect for a clean, modern appearance, but are also built with the strength to withstand even the harshest of weather conditions.
Eclipse Locking
The sophisticated multi-point lock within the Envisage system ensures the window is fully secure when locked. Featuring our patented 'Secure It' mechanism, the window was tested over 30,000 times during the development stage.
Eclipse Weather Seal
Dual density and high elasticity for twice the coverage of standard windows. The Eclipse flush casement range boasts long lasting airtight protection from the elements and added noise reduction.
A trim frame with a large glass expanse
The super-slim aluminium profile of an Eclipse Aluminium Window means that glass occupies virtually the entire design and the frame around it takes a backseat.
This wealth of glass encourages more light into rooms, far more than you would get with a standard, bulkier aluminium window.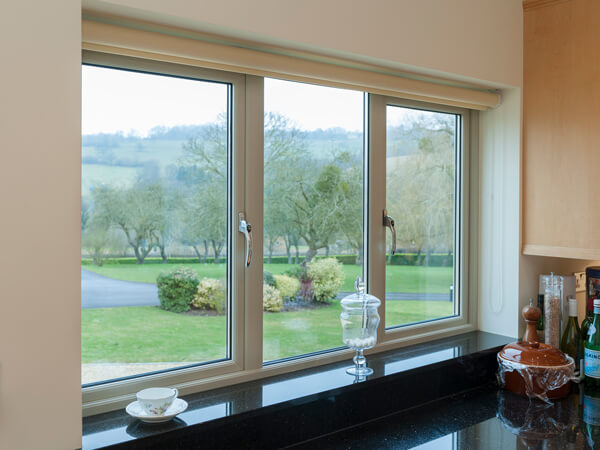 TAKE CONTROL OF THE DESIGN
You're in charge of the design of your Eclipse Aluminium Windows and can determine everything, including what coloured finish is applied to the aluminium frames and the kind of glazing and hardware used. Consult with an advisor to tell them what you want.
Aluminium windows have a charismatic powder-coated finish...
There aren't many replacement window specialists that undertake an 11-stage powder-coating process when applying coloured finishes to their suite of aluminium windows, but James Oliver is one of them.
We firmly believe that this intense colouring procedure is necessary to execute a lasting, quality finish. You can also select from a trio of aluminium woodgrain finishes (Walnut, Rosewood and Oak) if you want an aluminium offering with a woodgrain effect.
Let the glass steal all the limelight...
It isn't compulsory to have a plain glass window if you want your glass to be a bit more exciting and engaging to people. You can have some form of patterned glass incorporated into the window frame. We also have energy saving glass for replacement windows if you want to reduce the cost of heating bills, and privacy glazing for those keen to put an end to prying eyes being able to see too much.
A window is nothing without hardware
A handle adds so much to a window and it's no different with an Eclipse Aluminium Window – it provides aesthetic and functionality qualities.
We have such a varied suite of handles in our hardware range, from ultra-modern styles to more traditional offerings. Every handle has been crafted with tremendous care and attention.
OUR FINANCE CALCULATOR
See how affordable your home improvement can be with our Finance Calculator.
INSPIRED? GET A FREE QUOTE TODAY!
Simply fill in your details for your free, no obligation quotation, and click "Get Quote"
Want to speak with an Advisor? Give us a call on 01522 525926
Our friendly team will be pleased to help with any questions you may have.