The versatility of French doors means they are more than a simple gateway to the outside. French doors can also be used to divide existing living areas; thereby allowing you to quickly transform the dynamics and layout of your space and giving it a more modern, contemporary feel.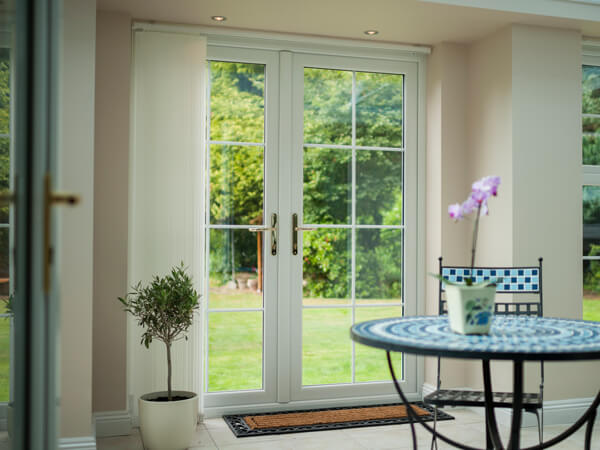 We use only the most durable, hard-wearing materials in all our French doors, ensuring they will improve your home's security and give you important reassurance. Because we provide these doors in both UPVC and aluminium, we can offer homeowners in and around the Lincolnshire and East Midlands region an incredible selection of colours.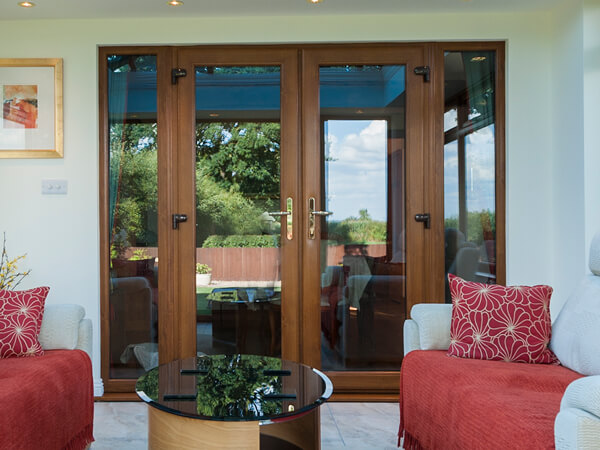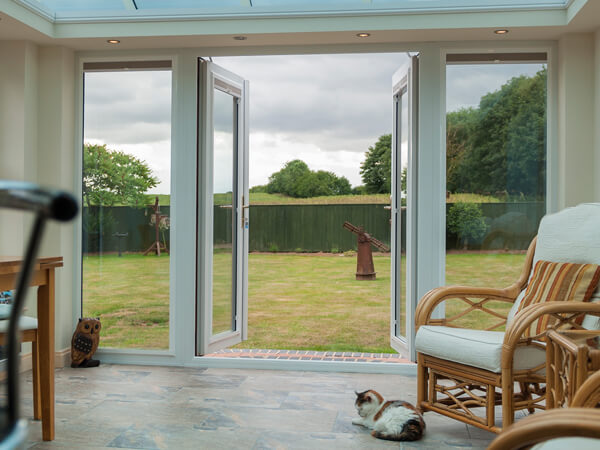 CHOOSE YOUR FRENCH DOOR FINISHES
Choose from UPVC or aluminium for your replacement French Door - with an array of colours and finishes.
One of the most trusted building materials...
An awful lot of our French doors are manufactured using UPVC, and it makes perfect sense when you consider the weather-resistant qualities of the material, and its affordability.
UPVC is also a strong insulator. It will heat your home, to the extent that you will never feel any of the cold from the outside, and this will subsequently lead to your energy bills becoming significantly cheaper than they might be right now.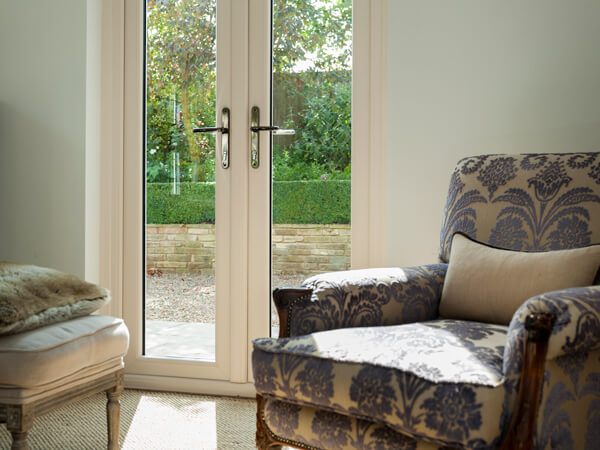 Do you favour a textured woodgrain or smooth surface finish?
All avenues are now open to customers in terms of colour options for UPVC French doors. Your chosen colour will be integrated into the UPVC frames via our specially developed paint application process, and you're not just limited to the usual favourites, such as White, Whitegrain and Cream. James Oliver is also able to supply coloured UPVC French doors in Chartwell Green, Grey, Irish Oak and dozens of other fantastic finishes.
Aluminium French doors are a magnificent sight...
Your jaw will almost hit the floor when you see a set of aluminium French doors right in front of your eyes for the first time. You will totally enamoured by the slenderness of the sightlines and the abundance of glass within the individual door sections.
They are overwhelmingly dominated by glazing, with the framework around it taking more of a backseat than you would expect. The external side of the aluminium frames have an intricate contour, very similar to the contour you would find on a timber frame, and the finish is powder-coated onto the frames to give it added effect.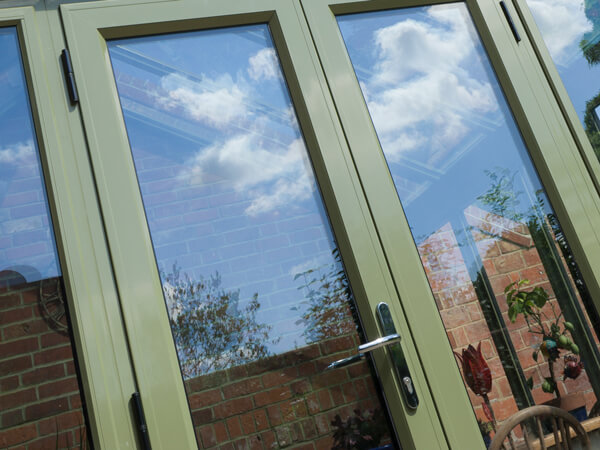 Our superior quality aluminium colours are fade-resistant...
Something that really attracts customers to our aluminium doors are their different coloured finishes. The quality of the finish is the result of an 11-stage powder-coating process, a proven formula that James Oliver has been employing for years. You simply can't compare our aluminium finishes to anybody else's. We also specialise in aluminium woodgrains, available in Rosewood, Walnut and Oak, by using a method called sublimation.
Use the handle for the smoothest possible operation...
It's not just the door itself that is carefully designed and crafted. The handles for our French doors are also deftly made and you will love using them to open and close your new door.
There's an extensive number of door handles you can choose from, including your typical classic door handle styles and some unconventional door handle options.
NEED MORE INSPIRATION? REQUEST A BROCHURE
Simply select the brochure(s) you would like to browse, fill in your details, and then click 'Download'.
Step 1 - Please select the brochure(s) you would like:
OUR FINANCE CALCULATOR
See how affordable your home improvement can be with our Finance Calculator.
INSPIRED? GET A FREE QUOTE TODAY!
Simply fill in your details for your free, no obligation quotation, and click "Get Quote"
Want to speak with an Advisor? Give us a call on 01522 525926
Our friendly team will be pleased to help with any questions you may have.