Packed with a variety of talking points, the full gallery of this installation features elegant Georgian bars, detailed guttering and a somewhat revolutionary roofing system. If you've never seen a roof like it, let us introduce you.
This contemporary roofing solution is often substituted for your existing roof and integrates itself within new conservatory designs. Double rectangular glass panels are key for thermal efficiency, whilst allowing plenty of light to flood in, to keep the conservatory nice and bright.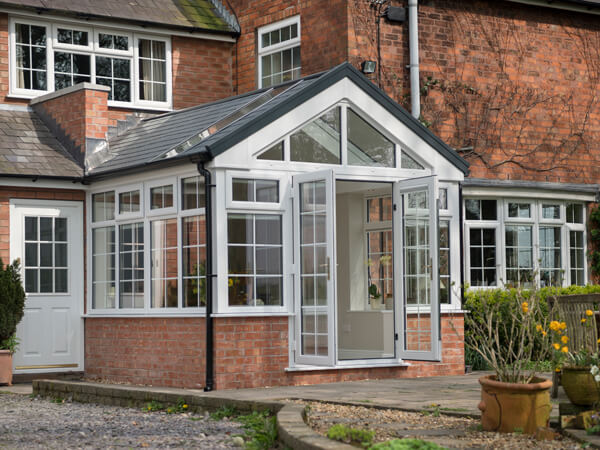 After being around for decades, Gable conservatories continue as a much-loved brand, refusing to lose their charm. To be fair, they've increased in popularity, if anything. A spacious inside is highlighted by how occupants easily managed to install a large wooden dining table and chairs, without them appearing to dominate the floor.
In order to soak up most of the sunshine during warmer months, double French doors were fixed into the conservatory to allow plenty of sunlight into the room.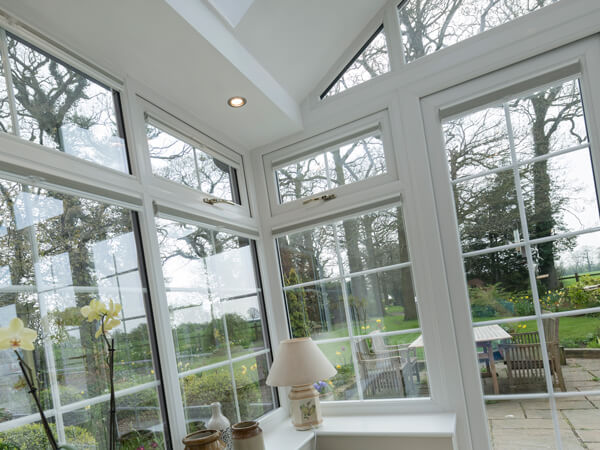 INSPIRED? GET A FREE QUOTE TODAY!
Simply fill in your details for your free, no obligation quotation, and click "Get Quote"
Want to speak with an Advisor? Give us a call on 01522 525926
Our friendly team will be pleased to help with any questions you may have.