The feature of the sliding doors means they will not impact on your living space but are easy to manoeuvre and will have the added benefit of flooding your room with natural light. They are also a good alternative to a room divider than a traditional wall and can provide a more extended entrance to your home in terms of width. Due to their practical and versatile nature, you can use patio doors in any place in your home.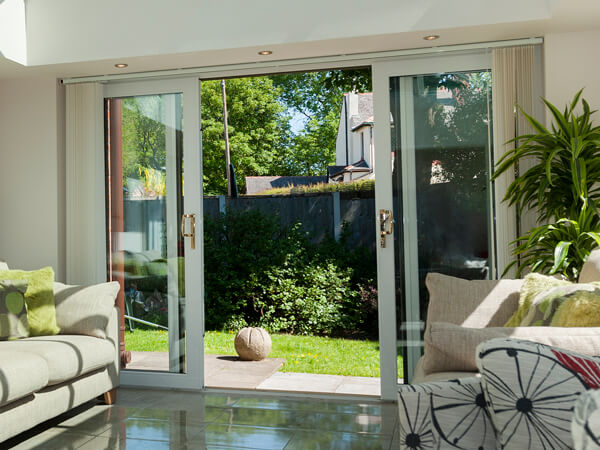 Our patio doors will be made from modern and durable UPVC or aluminium, and feature easy-glide rollers, allowing them to last for many years to come. Whatever your needs, our variety of options will guarantee you can find the perfect choice for your home.
While a patio door may not offer an opening to match the wide opening of a bi-folding door or French door, it will still provide a generous enough passage to help wonderfully connect your home together with your garden.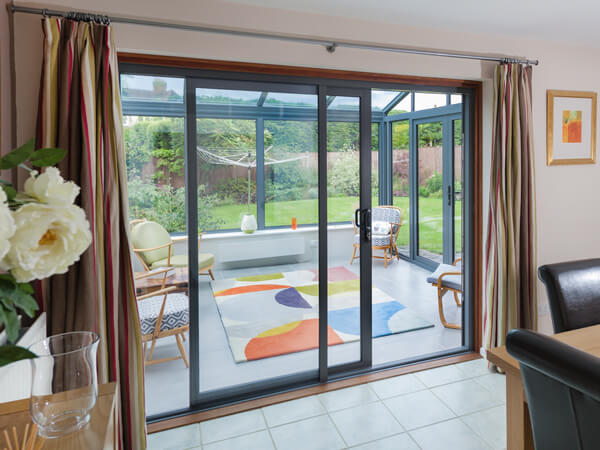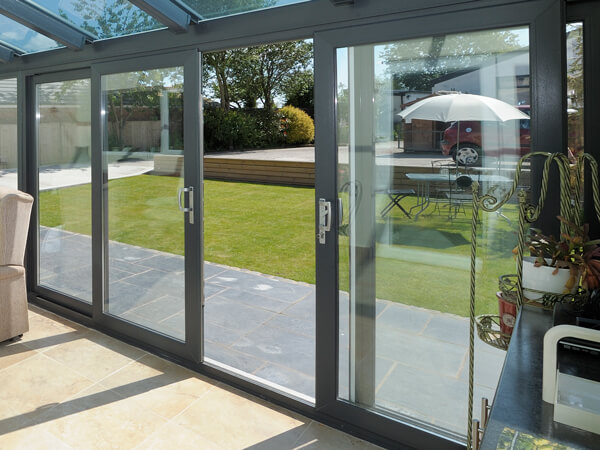 CHOOSE YOUR PATIO DOOR FINISHES
Choose from UPVC or aluminium for your replacement Patio Door - with an array of colours and finishes.
It's very easy to identify an aluminium patio door...
One of the foremost characteristics of an aluminium patio door is the phenomenally slender framework, and because of this trim framing, it has exceptionally large glazed panes. The framework could very easily escape your attention as the glass captures your eyes the most, rather than what houses it.
Aluminium is extremely flexible for such a robust material and that's why we're able to produce patio doors with such slight sightlines. When admiring the intricate contour on the external face of the frame, you could mistake the door for a timber-crafted design.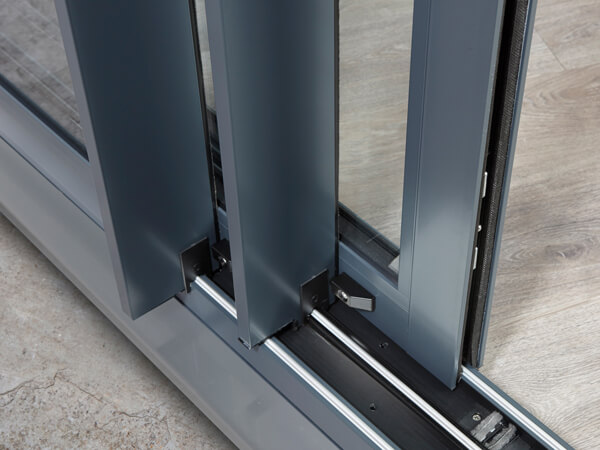 Aluminium finishes with that extra something...
One of the most attractive features of our aluminium patio doors are the coloured finishes we incorporate into their designs. There's a reason why they look so good and it's because of the 11-stage powder-coating process we undertake when producing and applying each finish. If we did away with this process, our aluminium finishes would be quite plain and ordinary. Aluminium woodgrains in Walnut, Oak and Rosewood are also included in our colour range.
The affordability of UPVC is just one of many benefits...
UPVC patio doors are fantastic value for money, not least because of the standard of insulation they provide to occupants. It's also incredibly easy to clean UPVC frames; a swift wipe with a wet cloth will remove any traces of dirt, and you don't need to repaint the frames with a fresh coat of paint every few months.
With our UPVC range you can choose between textured woodgrain or a smooth surface finish...
There's so much choice when it comes to colour for your new Patio Doors. With James Oliver you're not just limited to the usual favourites, such as White, Whitegrain and Cream we're also able to supply coloured UPVC Patio doors in Chartwell Green, Grey, Irish Oak and dozens of other fantastic finishes.
Elegantly designed handles…
Furnishing your patio door can be a lot of fun and there are various handle options in our door furniture suite, specifically created for this stunning door collection. The handle can have a big influence on the overall design, so bear that in mind.
Ask our advisor on our full range of handles for your new patio doors.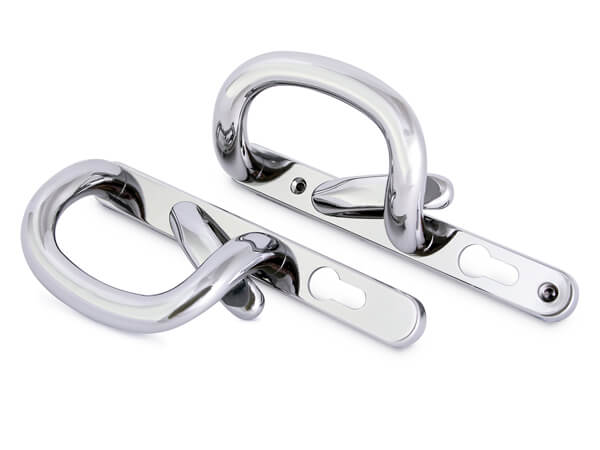 NEED MORE INSPIRATION? REQUEST A BROCHURE
Simply select the brochure(s) you would like to browse, fill in your details, and then click 'Download'.
Step 1 - Please select the brochure(s) you would like:
OUR FINANCE CALCULATOR
See how affordable your home improvement can be with our Finance Calculator.
INSPIRED? GET A FREE QUOTE TODAY!
Simply fill in your details for your free, no obligation quotation, and click "Get Quote"
Want to speak with an Advisor? Give us a call on 01522 525926
Our friendly team will be pleased to help with any questions you may have.