They are increasingly popular within Lincolnshire & East Midlands and give homeowners a practical and versatile window style. You can use these empowering windows in a variety of ways due to their unique hinge design. One turn of the handle opens the top to allow fresh air into the home whilst remaining safe and secure.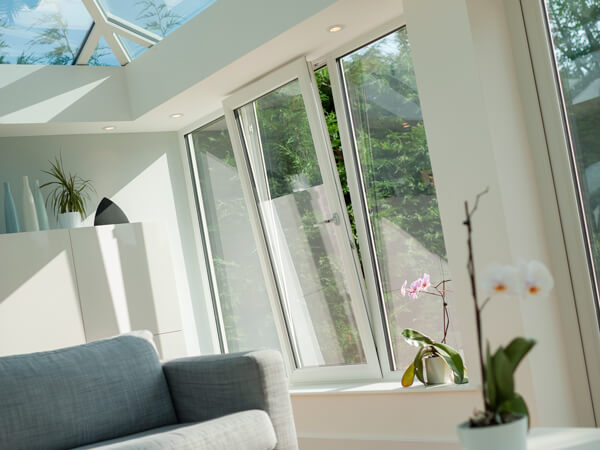 If the handle is turned twice, the window will open to the side to give a full opening for maximum air ventilation and easy cleaning access. Furthermore, the styles can be personalised to you to allow windows that open inward or outward, and styles that open from the bottom rather than the top.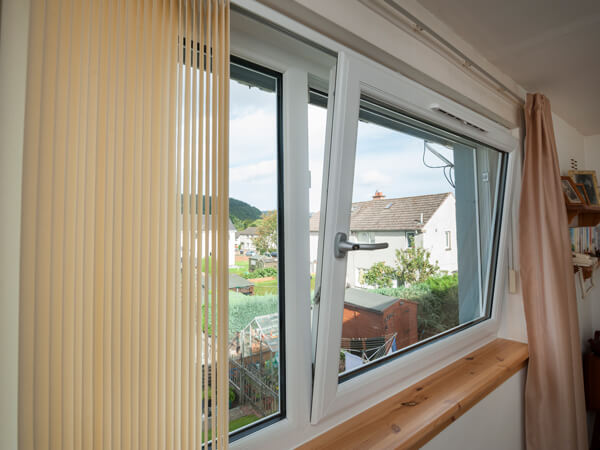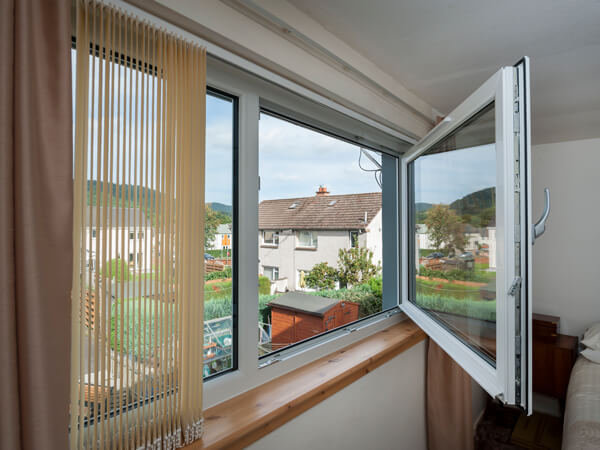 NEED MORE INSPIRATION? REQUEST A BROCHURE
Simply select the brochure(s) you would like to browse, fill in your details, and then click 'Download'.
Step 1 - Please select the brochure(s) you would like:
Do your tilt & turn windows have EXTREME protection?
It's a dangerous thing to overlook window security and something that we'd never contemplate. Our exclusive EXTREME collection gives you access to tilt & turn windows with up to 11 visible locking points, making them 3 times more secure than traditional windows.
EXTREME enhanced security with centre VAULTBOLT and multi cam locking technology.
EXTREME enhanced durability with UNIQUE superglide gearbox ensures smooth operation.
EXTREME enhanced COMPRESSION and acoustics with interlocking hinge bolts and optimum weatherseals.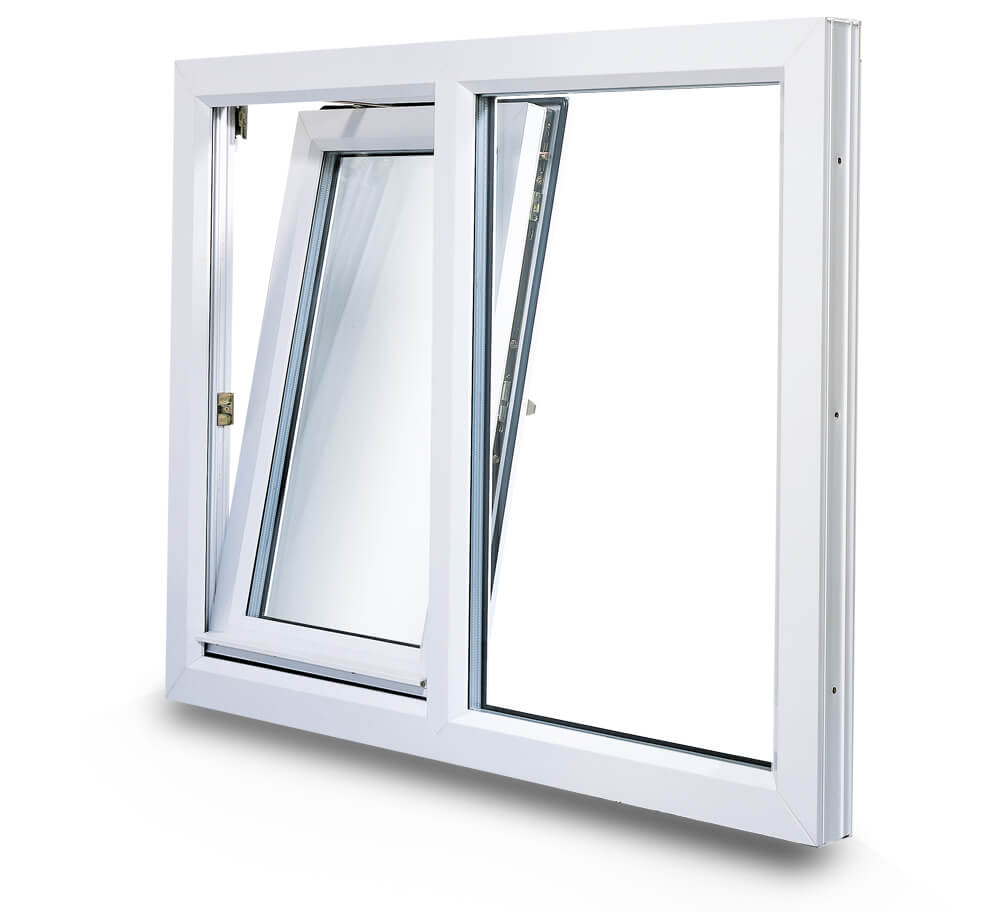 Tilt & Turn Frame
Highly engineered frames, that offer unrivalled thermal efficiency to keep your home comfortably warm, available in a wide variety of colours and has the versatility to create elaborate designs.
Ultimate Glass
High performance next generation glass for superb energy efficiency. With acoustic glass to block out the sound of a bust neighbourhood, or patterned privacy glass for a bathroom, we'll have the perfect solution for you.
Tilt & Turn Gearing
8-point locking system to fix your window sash into the frame at multiple points in one action, for impenetrable airtight security.
Tilt & Turn Handles
Our Tilt & Turn Handles come in a range of colours to suit your home, they're built to last with robust materials and quality finishes.
Versatile Design
Bright and airy, our Tilt & Turn windows are perfect for keeping rooms well ventilated. Turn the handle once to tilt the top of the window inwards, turn further and your whole window will open inwards to permit fresh air to circulate.
Maximise your energy savings with new windows…
Is the cost of your energy bills beginning to get out of hand? To resolve the issue, you need to get your current windows replaced and upgraded to energy efficient replacements from James Oliver.
You won't lose anywhere near the same amount of heat, and this will be reflected in the cost of your energy bills, which will be far cheaper. The inside of your house will be much warmer too.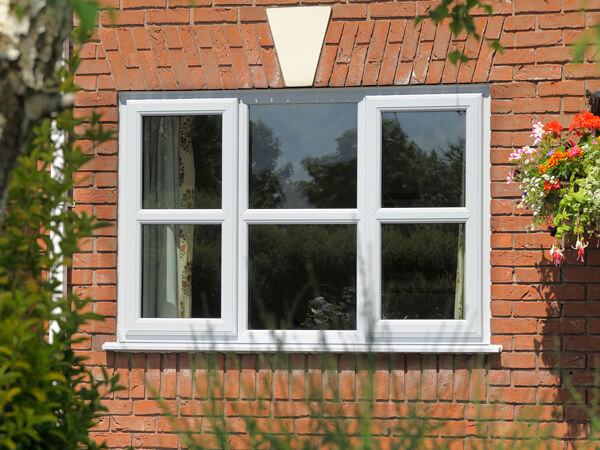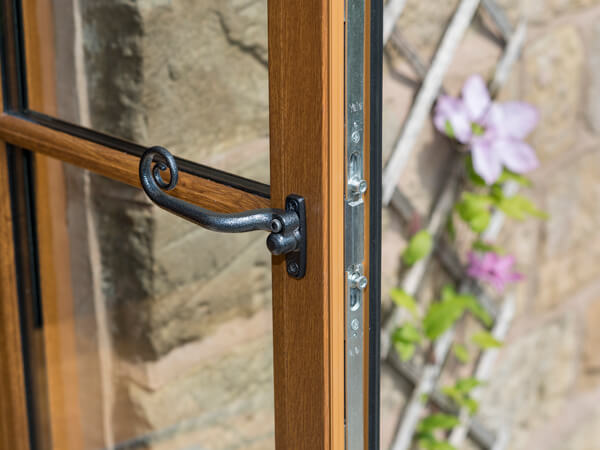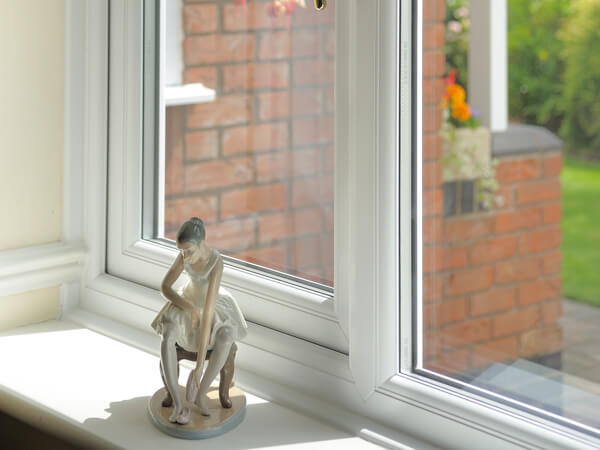 PERSONALISE THE DESIGN
After you have selected a window style, such as a tilt & turn, the window will then need to be customised. Browse our colour palette to decide on a finish and look at our many glazing and hardware options.
Your EXTREME windows can have a textured woodgrain or smooth surface finish...
We have a real kaleidoscope of colour at James Oliver, and each of our coloured finishes has been developed using the most sophisticated colouring techniques. You will come across some colours that you will never have expected to see. EXTREME tilt and turn windows are available in White, Cream, Black, Chartwell Green, Blue Grey woodgrain, and dozens of other finishes.
Privacy glazing will serve its purpose...
You have the final say on all elements of the tilt and turn window design, including the type of glass inserted into the surrounding frame. Glazing can be the main focal point of the tilt and turn window, or it can be beautifully subtle. Our privacy glass is designed for people who need to safeguard privacy in certain rooms within their home e.g., bathroom. For advice on glass, have a chat with one of our knowledgeable window consultants.
Brilliantly crafted designs…
The craftspeople that we have at James Oliver are some of the gifted in the industry and you can tell that by the quality styling of our handles. Our tilt and turn windows only look as impressive as they do because of the traditional and contemporary handles.
The secure locking system in the handle you choose will keep your tilt and turn windows securely fastened.
OUR FINANCE CALCULATOR
See how affordable your home improvement can be with our Finance Calculator.
INSPIRED? GET A FREE QUOTE TODAY!
Simply fill in your details for your free, no obligation quotation, and click "Get Quote"
Want to speak with an Advisor? Give us a call on 01522 525926
Our friendly team will be pleased to help with any questions you may have.