Our state-of-the-art software will make designing a new front door an exciting process and let you visualise the finished product. With the help of one of our advisors, you can choose from a range of styles, colours, glazing and hardware.
If you want a feature door, rather than a new front door, contemplate the functionality of your living space first. A bi-folding door will establish a huge opening, while a slimline sliding patio will give you a glorious outdoor view. For practicality, it just has to be a set of French doors.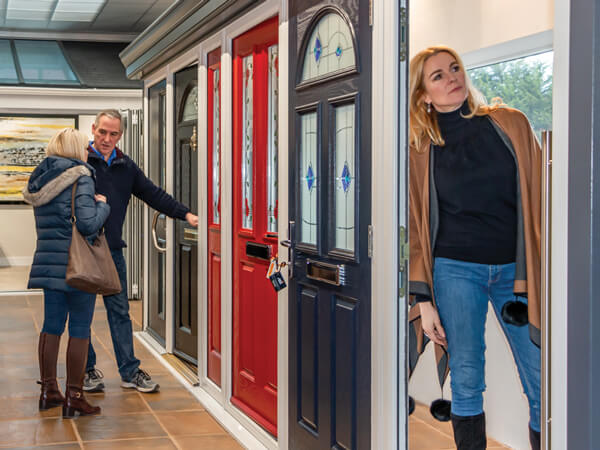 STYLE
No matter your taste or your budget, we will have a door style that fits the bill, whether you fancy an uber-modern or contemporary solution. If you need some inspiration, just have a flick through our brochures. Once you're ready to begin the design phase, an advisor will sit you down and show you our unique design software, which enables you to see your door super-imposed on your home.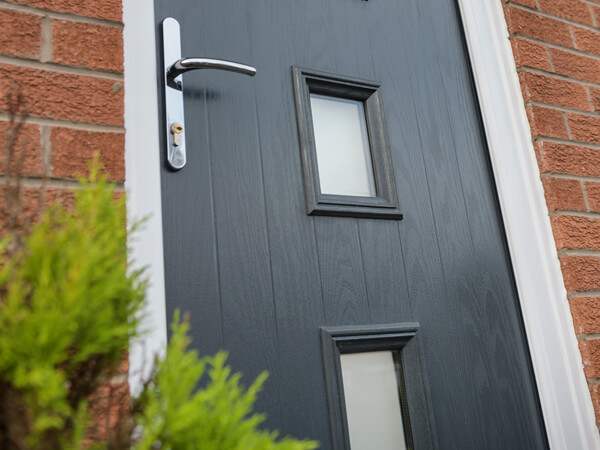 FUNCTION
Have a good think about how you want to use your space and the entranceway to help you determine which door style will be most suitable. A James Oliver advisor will gladly assist in any way they can, accounting for all your requirements.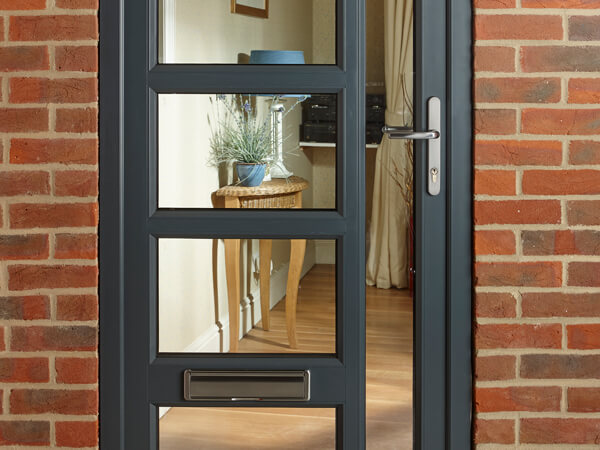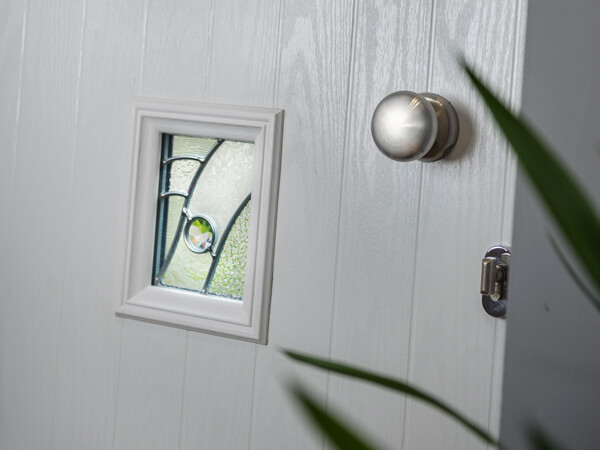 PERFORMANCE
Security is a priority when it comes to selecting any new entranceway as a front door is a primary target for thieves and the typical entry point during burglaries. You need to feel secure in your home, and so does the rest of your family, so assess the many locks, hinges and hardware options we have for our fantastic suite of doors.
Don't forget about energy efficiency too. A+ rated glazing will ensure your door provides the highest standard of insulation, keeping you warm and your energy costs down. Solar control glazing is also worth considering for South-facing rooms.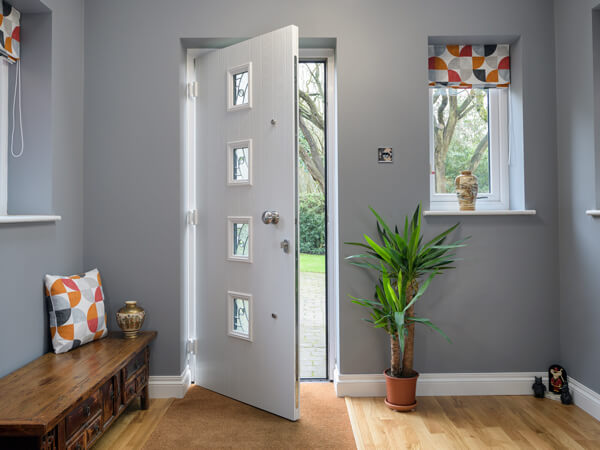 HARDWARE
You mustn't overlook the finer details of your door. The kind of details we're referring to are the handle, lock and hinges, which should complement the overall design.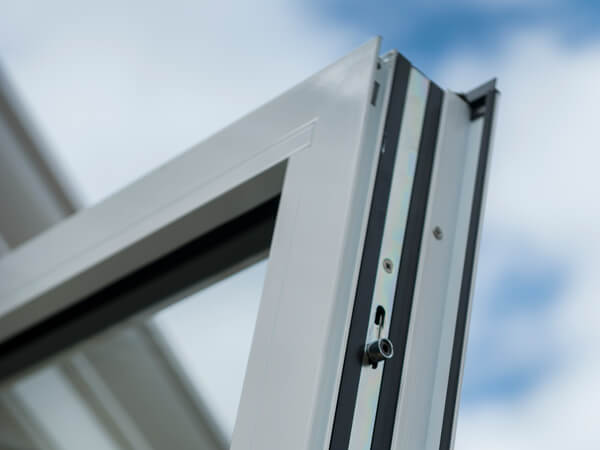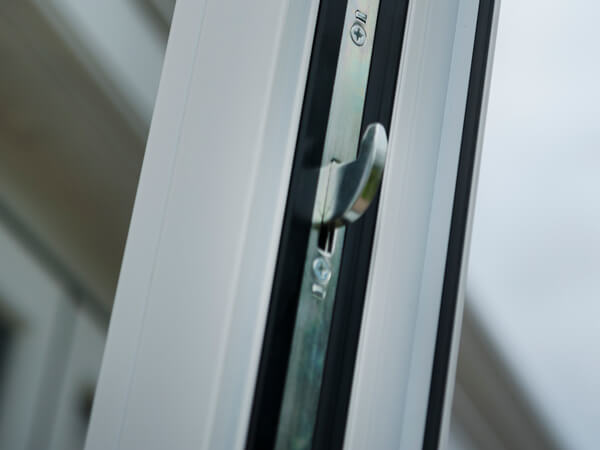 NEED MORE INSPIRATION? REQUEST A BROCHURE
Simply select the brochure(s) you would like to browse, fill in your details, and then click 'Download'.
Step 1 - Please select the brochure(s) you would like:
OUR FINANCE CALCULATOR
See how affordable your home improvement can be with our Finance Calculator.
INSPIRED? GET A FREE QUOTE TODAY!
Simply fill in your details for your free, no obligation quotation, and click "Get Quote"
Want to speak with an Advisor? Give us a call on 01522 525926
Our friendly team will be pleased to help with any questions you may have.