Why should you choose an orangery?
From their highly decorative ceilings to classic brick and glass wall styling and modern-coloured frames, contemporary orangeries will provide a striking addition to your home. Available in a wide variety of designs and sizes, modern-styled orangeries provide you with a unique living space.
This can be used for a variety of purposes whether as a quiet, warm space to look out onto your garden, or a sophisticated dining space in which to entertain guests.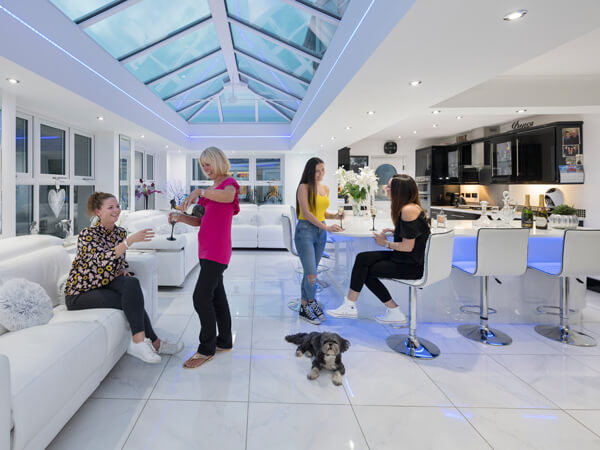 Traditional Orangery or Contemporary Orangery?
We know that budgets vary between our customers and everyone wants something different. That's why we offer traditional orangeries and contemporary orangeries, the latter coming with all the bells and whistles you can think of. Our contemporary orangeries have a solid brick structure, much like the one you get with a traditional orangery, and internally they're like traditional designs.
The main difference between a contemporary orangery roof design and traditional orangery roof design is that the former doesn't have a flat perimeter around the roof. For some, a traditional orangery will also be the more cost-effective of the two.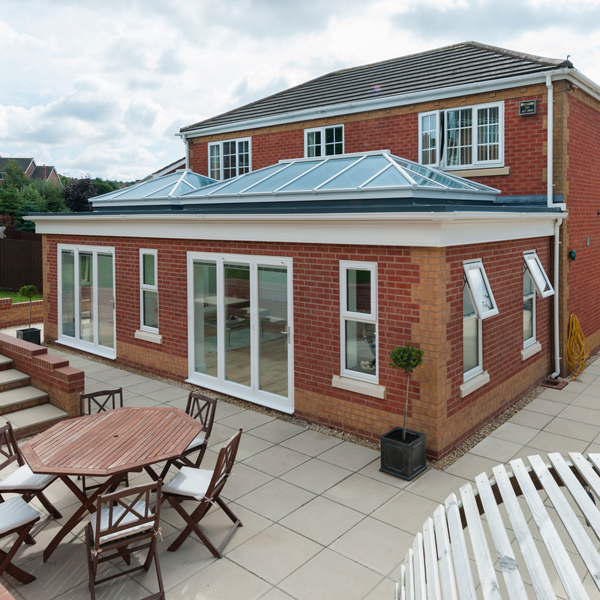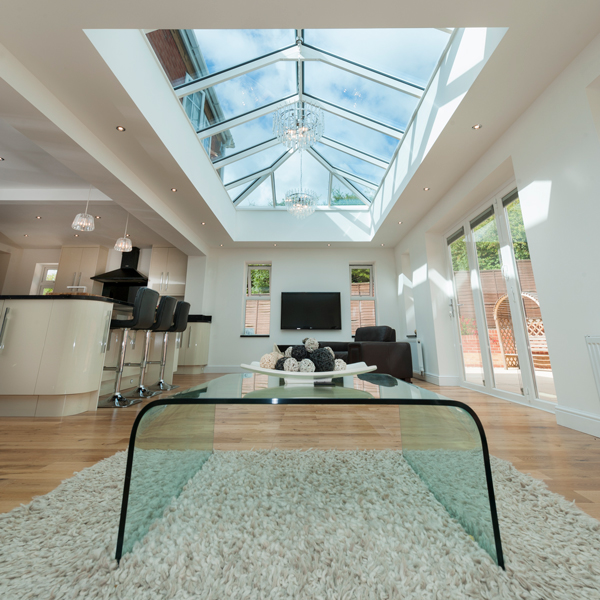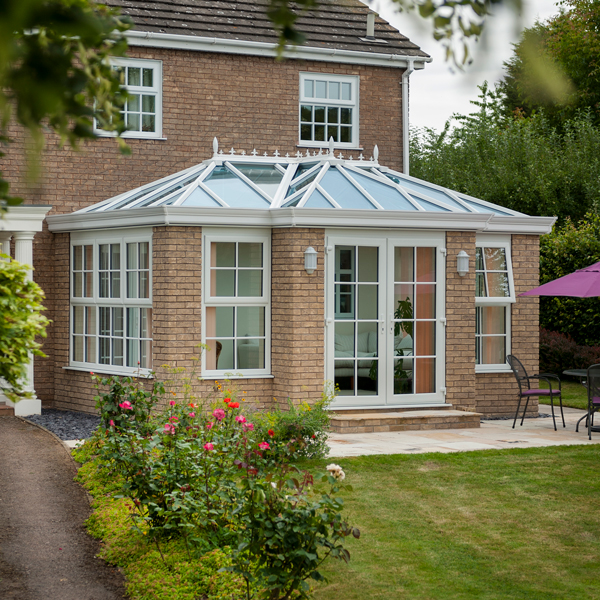 Get The Look!
We add intelligent glazing to the modern glass roof for temperature regulation purposes. You rightly want a space that you can use in comfort no matter what the time of year, and this glazing will give you that, so that you get full value for your money.
A question for you
Are you wanting your orangery to complement your home's styling or is it more important that it improves your garden space? Once we know, we can crack on with the design.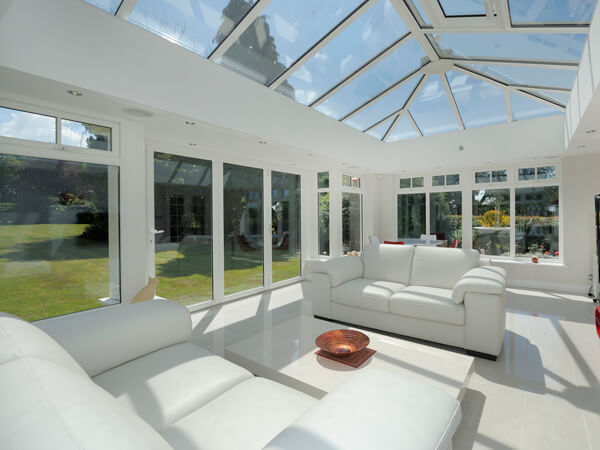 Orangery features
An orangery will be the perfect place to congregate as a family or with friends, or it could even act as an extension of your kitchen. You will find yourself using it daily.
The hotspots opposite will give you a full insight into the main features of a classic orangery from James Oliver.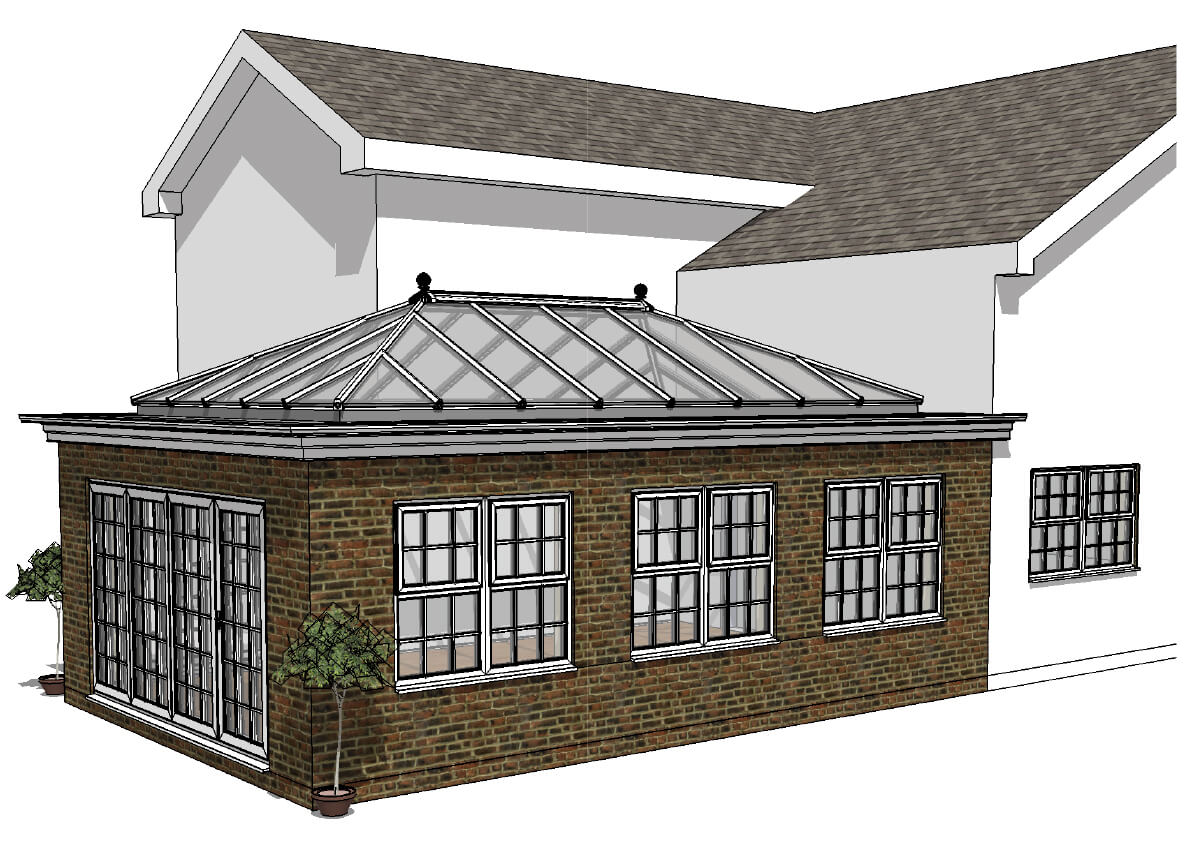 Brick Pillars
Incorporating brick pillars alongside large windows and feature doors to create a perfectly coordinated addition to your existing home.
Security
We offer a full range of high-security locking systems and accessories to ensure that your home will be protected from the threat of break-ins.
Glass
High performance, solar control glass offers excellent energy efficiency. With an ultra-clear outer pane, and a super soft coat inner pane as standard.
GET THE LOOK YOU WANT
Do you want your orangery to reflect your home's image or enhance your garden space? We can help you to answer this question and then provide exactly the right solution.
OUR FINANCE CALCULATOR
See how affordable your home improvement can be with our Finance Calculator.
INSPIRED? GET A FREE QUOTE TODAY!
Simply fill in your details for your free, no obligation quotation, and click "Get Quote"
Want to speak with an Advisor? Give us a call on 01522 525926
Our friendly team will be pleased to help with any questions you may have.