Although UPVC is a firm favourite in our business, we now have as many aluminium products as we do UPVC. This material is so very fashionable, and any door or window crafted with it benefits from slender sightlines, which means you can add giant shards of glass to brighten up any area of the house.
This is very apparent in this very installation – glass is everywhere you look, and throughout the interior it has a brand new, re-energised feel. It's also a lot more spacious for that particular reason, and the collection of aluminium windows and doors has been given a grey, modern finish (very Scandinavian!), by the finishing experts at James Oliver.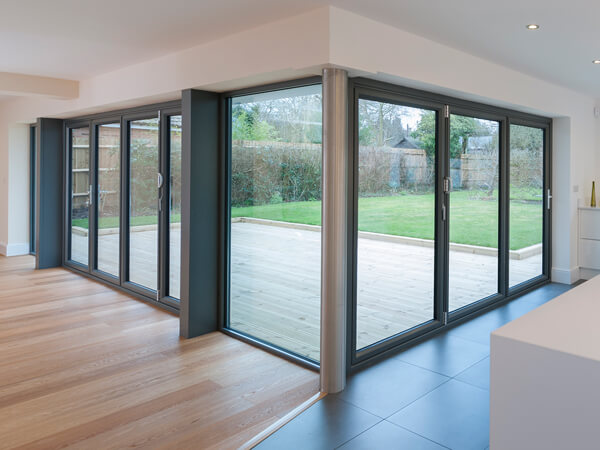 Bi-folding doors have a real presence in this property, and they allow for two different parts of the house to be opened out as one. When moved along the tracking system, they marry up the kitchen and outside decking, which means cooking and dining al fresco go hand in hand. And what better excuse to get busy in the kitchen than the prospect of enjoying a cold glass of wine with your dish after in the sunshine.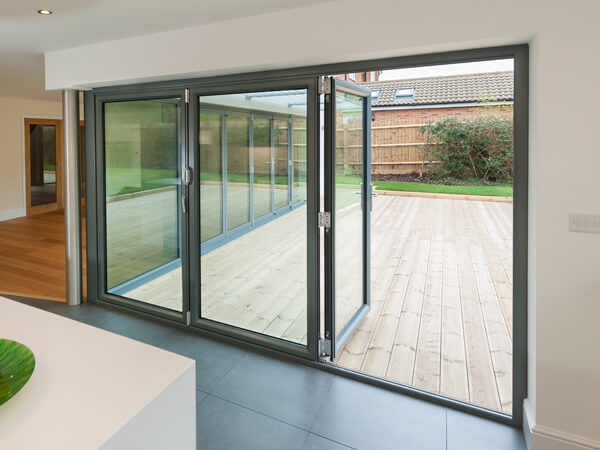 The ventilation coming through is refreshing and calming, the perfect conditions for cooking up a storm without the risk of it getting too stuffy. As well as the bi-folds, they also have patio and French doors, which lead the way to a lovely balcony. Aluminium absolutely ticked all of their boxes when it came to interior and exterior excellence.
INSPIRED? GET A FREE QUOTE TODAY!
Simply fill in your details for your free, no obligation quotation, and click "Get Quote"
Want to speak with an Advisor? Give us a call on 01522 525926
Our friendly team will be pleased to help with any questions you may have.