When we look back, this example ranks amongst the most impressive extensions we've ever completed. What grabs the attention most (and first), is the Lantern Roof and bi-folding doors. When guests enter the orangery, they are taken aback by the sheer elegance of the design, and that includes the family dog, too, who has been known to bark approvingly when let in. When darkness falls is the best time to showcase the orangery in all its glory; when the LED lighting enhances the atmosphere and really brings to it life.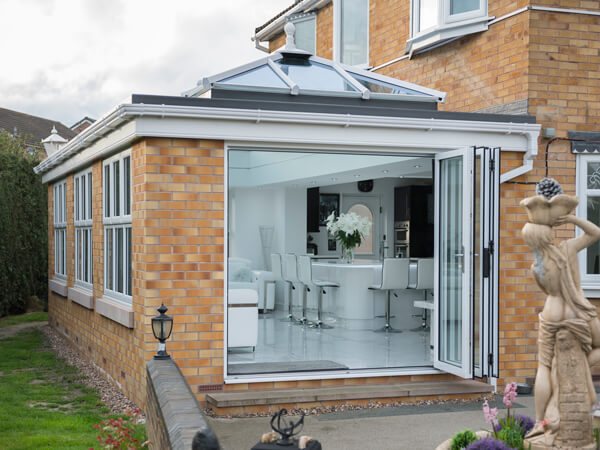 With slender sightlines, the bi-folding doors offer an enviable glimpse of the orangery from the outside in. With such minimal effort needed to get the doors moving, you'll enjoy watching them glide with such gentle ease – it's like nothing you've ever experienced in the home before. The reason they're so easy to manoeuvre is down to light aluminium construction. Thanks to the help of James Oliver, the orangery is the hotspot of the house, the place everyone now wants to be. And who could blame them?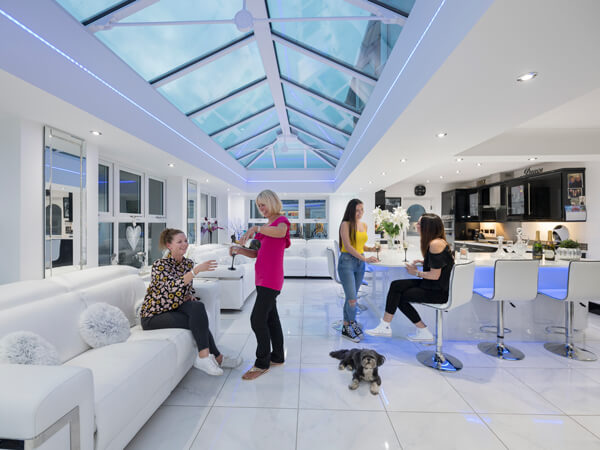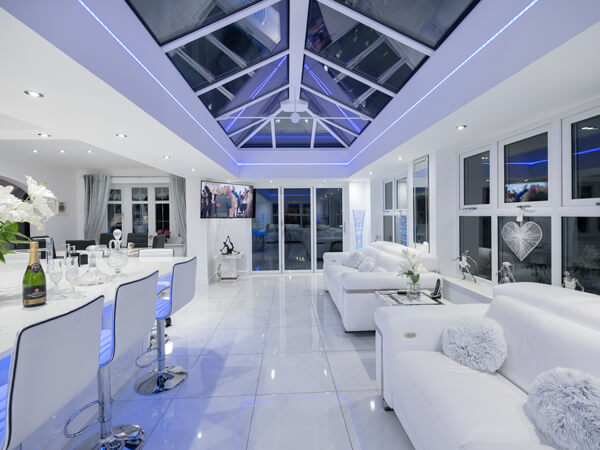 INSPIRED? GET A FREE QUOTE TODAY!
Simply fill in your details for your free, no obligation quotation, and click "Get Quote"
Want to speak with an Advisor? Give us a call on 01522 525926
Our friendly team will be pleased to help with any questions you may have.