Picture this – it's cold, rainy, and slap-bang in the middle of winter. The thought of spending time in your conservatory doesn't always sound appealing, right? Wrong. It might be tempting to just get rid and start from scratch, but that's not the best way to get the most out of your mini extension, whatever, no matter how chilly it is. An easier, more cost-effective way is to have your existing roof replaced with a solid tiled one, which can supercharge thermal efficiency to the best level possible.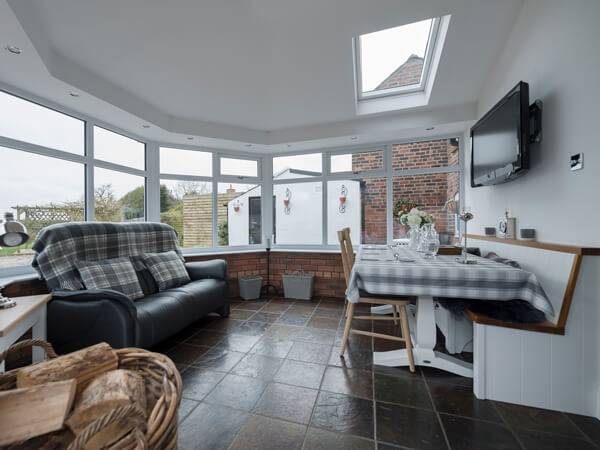 This is what we did in the following example; however, before getting started, we had to conduct an inspection to ensure any of the current windows were able to cope with the weight of a new roof. The result showed that in this instance, they unfortunately could not, so white UPVC windows were fitted instead. The end result was tons better, equalling a space perfect for lounging, dining, or working.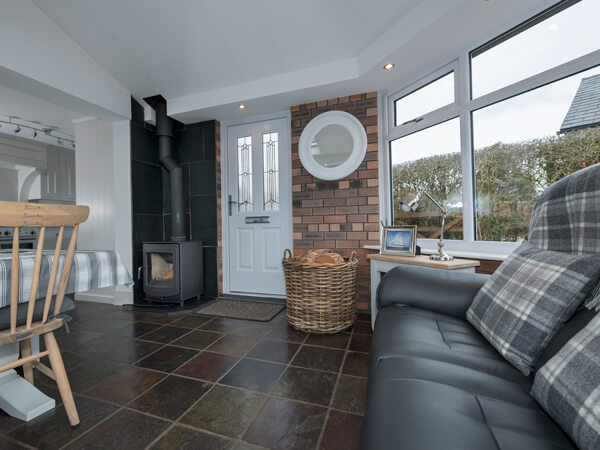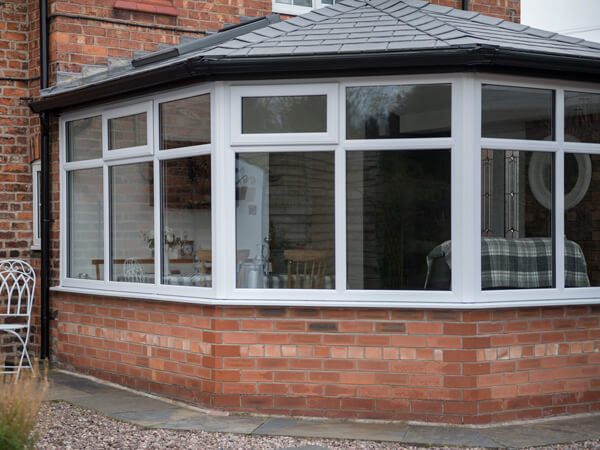 To others, this conservatory may look a little small on the outside, but on the inside it's surprisingly spacious. A discreet roof window and curved frontage create a deceivingly spacious area, with the addition of spotlights also assisting. An upgrade to the guttering also improves aesthetics, and functionality of the extension, too. A lovely, cosy space for all the family to enjoy was just what was ordered, and just what they got.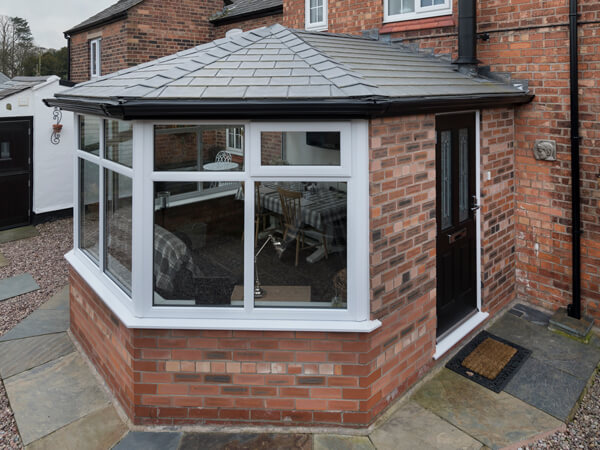 INSPIRED? GET A FREE QUOTE TODAY!
Simply fill in your details for your free, no obligation quotation, and click "Get Quote"
Want to speak with an Advisor? Give us a call on 01522 525926
Our friendly team will be pleased to help with any questions you may have.