The 3 Stages Of Planning A Kitchen Extension
The 3 Stages Of Planning A Kitchen Extension
In the traditional British home, it would always be the living room where families would come together at the end of the day, but nowadays, the kitchen is increasingly the central room in the modern family home.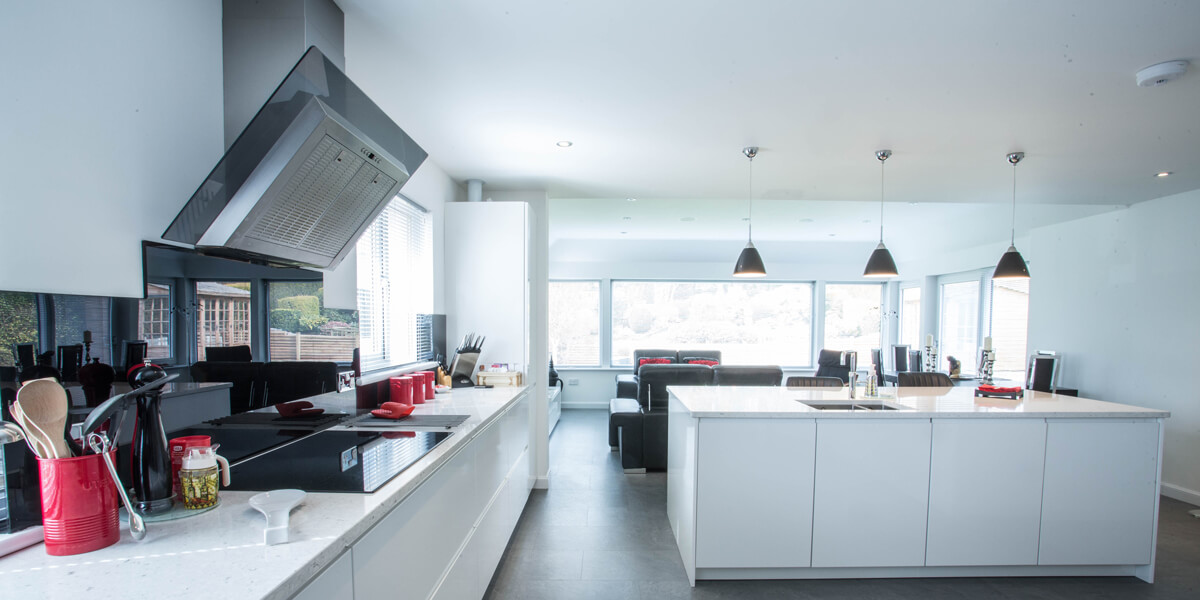 For a kitchen to be used in this way, it has to be multi-purpose and not just solely set up for cooking and dining – it must offer more. 
Could your kitchen, in its current form, cater for this type of lifestyle?
If not, and you'd like it to, what you need is a new kitchen extension from James Oliver. 
Working with our team of experts, we can collectively create a kitchen that accommodates everything you need in one space. 
Here is the three-step formula to dishing up the perfect kitchen. 
Configuration
The layout of your kitchen is so important, as it needs to be functional for your needs and work with the rest of the house. 
Many of our customers go for the 'kitchen working triangle' layout and do so because the triangular formation of a sink, oven and fridge is ultra-convenient for carrying out those kitchen duties. 
Open-plan kitchens are also highly regarded and achievable by doing away with walls and partitions. This style of layout is good if you want conversations between family members to flow freely. 
Storage
We tend to be a nation of hoarders and have kitchens that are filled with all manner of things, such as endless tins of food, countless gadgets and a wealth of appliances. 
You want a kitchen that has sufficient storage for these many items and can maximise space by being clever with your storage. For instance, think about hanging pots and pans from the ceiling rather than them taking up lots of space in your cupboards. 
Before you sit down with a consultant to organise a new kitchen design, discover how much room you will need by going through your kitchen belongings. 
Colour
Of all the decisions you need to make, choosing a colour scheme for your kitchen is up there with the hardest of them. 
We present the colour wheel to our customers so that they can look to see which colours will be well-matched – typically, they will be adjacent to one another. 
You will be directed towards neutral tones and pastels if you want a kitchen with a muted mood that will bring a calmness over you. More energetic colours are best if you prefer a vigorous space. 
Now that you know what it takes to get your dream kitchen, how about getting a kitchen quote from James Oliver here?